Professional Employment Screening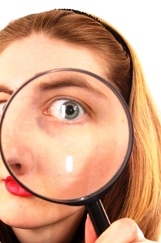 Since our beginning in 1987 we have helped over 10,000 local, regional, national, and international companies with their employment screening needs.
We're large enough to have "staying power" yet not so large we treat you like a number. And we're nimble enough to accommodate many special requests your company may have. We don't have a lot of bureaucracy to wade through so we make decisions quickly.
If you've ever had issues with a big slow moving company you know how frustrating it can be waiting for a resolution. You won't experience that with ESS.
We're a founding member of the Professional Background Screening Association (PBSA). Our President has served as the Chairman of the Board of PBSA. So we are highly respected in the industry and continue to be an active participant in its ongoing development.
ESS is federally regulated as a "consumer reporting agency" by the Fair Credit Reporting Act (FCRA, Public Law 91-508, Title VI.) We warrant and represent that all reports are obtained through legal sources conforming to all federal and state laws.